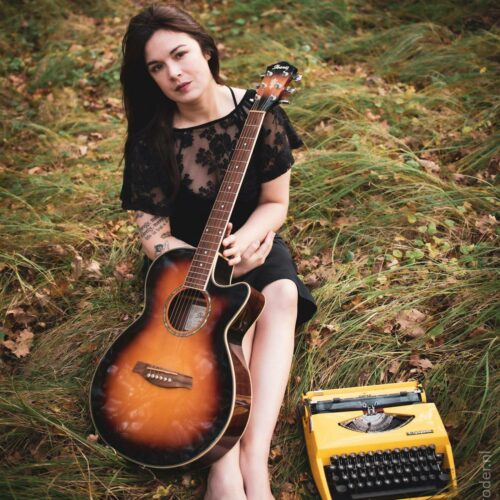 bryony records
Hello there, welcome!
My name is bryony and I'm a musician.
I've been performing, making music and writing poetry for years and years.
And now I'm on this platform to find supporters to record my music! Finally ready, because; Late Bloomer...
Here you can join my support group, read my blog and stay updated on my latest musical adventures.

Insta handle: bryony_thesingerpoet

Record Debut Single
Help me achieve my dream!
For as long as I can remember, I've wanted to record my own album.
With 25 original songs, the material is all there. If only I had as much budget as I do songs...
Here is your chance to support an original artist, by donating you will directly contribute to the making of my debut album!
Lees mijn laatste publicaties
19/06/2022
New Release
Releasing a new DYI recording of my material online each month.
Bekijk mijn vlogs
Support my Music
Back Me!
Gemstone
Updates on my songs in your email, via Blog!
Your name on the cover of the album.
Diamond
Editors Cut acces.
Your name on the single cover.
Get notified for gigs and performances